Description
Details
This premium RTL-SDR was designed, developed and fabricated by Nooelec in the USA and Canada in order to implement a wide array of feature requests.
The integrated, highly-regulated 4.5v bias-tee is ready to power your RF accessories--no hardware or software modifications are required to activate the bias-tee. The bias-tee is protected by an automatically resetting fuse, to ensure your investment is safe from accidental short-circuits of the RF input.
Compared to R820T-based devices, this E4000-based SDR excels at sensitivity at <500MHz and >1500MHz, and is capable of far higher frequencies--up to approximately 2350MHz. There is a small gap in frequency capability near 1100MHz. As such, we do NOT recommend this device for ADS-B usage. For ADS-B applications, consider the NESDR SMArt instead, Nooelec SKU 100700.
Included:

✔ NESDR SMArTee XTR SDR in silver brushed aluminum enclosure
✔ Antenna base w/ 2m RG58 cable
✔ Telescopic antenna mast (variable frequency capability)
✔ 433MHz (ISM) antenna mast (10.5", fixed frequency)
✔ UHF antenna mast (4.5", fixed frequency)
SDR Specifications:

✔ RTL2832U Demodulator/USB interface IC and E4000 tuner IC
✔ Integrated, always-on bias-tee (4.5V, 250mA max)
✔ 0.5PPM, ultra-low phase noise TCXO
✔ 2 RF-suitable voltage regulators
✔ Shielded primary inductor
✔ Integrated custom heatsink
✔ 2 silicone pads
✔ Female SMA antenna input
✔ High-quality silver brushed aluminum enclosure
✔ Frequency capability approximately 65MHz-2300MHz, with small frequency gap near 1100MHz
TCXO Specifications:

✔ Frequency stability: 0.5PPM (max)
✔ Phase noise @1kHz offset: -138dBc/Hz (or better)
✔ Phase noise @10kHz: -150dBc/Hz (or better)
✔ Phase noise @100kHz: -152dBc/Hz (or better)
Additional Info
Additional Info
| | |
| --- | --- |
| SKU | 100725 |
| UPC | 0616469145956 |
| USB Interface IC | RTL2832U |
| Tuner IC | E4000 |
| Frequency Range (approximate) | 55MHz - 2300MHz |
| TCXO clock | Yes |
| Antenna Connector Type | SMA Female |
| Antenna Included? | Yes |
| Remote Included? | No |
| Additional Accessories | 3 antenna masts for included antenna base |
Reviews
Looking for support

Review by

mezinster

| | |
| --- | --- |
| Performance | |
| Value | |
| Quality | |

Nicely designed and assembled device. Unfortunately SKU: 100725 is not mentioned anywhere on support pages. So I still have no idea what sku my receiver belongs to.
Can somebody please clarify? (Posted on 4/2/2020)
Downloads
Product Downloads
Manual
Online user manual for CubicSDR
Software
Drivers
(Size: 4.9 MB)
Latest version of Zadig, used to install the SDR driver for your NESDR. Required to use RTL-SDR compatible SDR software on Windows operating systems.
Datasheet
(Size: 448.3 KB)
Measurements on DVB-T Dongles with E4000 and R820T Tuners - HB9AJG
(Size: 1.4 MB)
The datasheet for the E4000 tuner IC.
You may also be interested in the following product(s)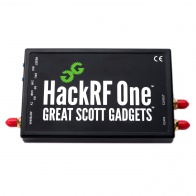 From: US$350.50
To: US$754.41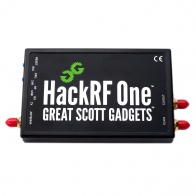 From: US$381.60
To: US$676.25